Monday
- rest day. Well, actually it wasn't, I pedalled up and down the road with some of those funny SPD thingies on the bike. Hmm, within 5 minutes I was already pulling the back of the bike up and generally getting back all my bad habits I have lost by running flats. I thought changing back to SPD's would be easy, but when it comes down to it, I think the benefit of speed would be outweighed by relapse into bad habits. However, it may be because I only had my old pedals and old race-style shoes....perhaps with a platform SPD + shoes with cleats I can position closer to my arch I may be ok. Who knows. Maybe I actually really like flats now, a lot more than I realised.
Tuesday
- woke up with a very VERY sore Achilles. So painful I could barely walk and my surveying boots were rubbing like mad. It could've been from all the pedalling at the weekend, although I suspect it was the SPD's.....my ankles are just not used to being in that position.
Bench-day at gym. Still working with dumbbells to strengthen my right arm
Wednesday
- Achilles still sore....but thank heaven actually ok to ride with, so had a steady pootle around the hills in perfect singletrack conditions.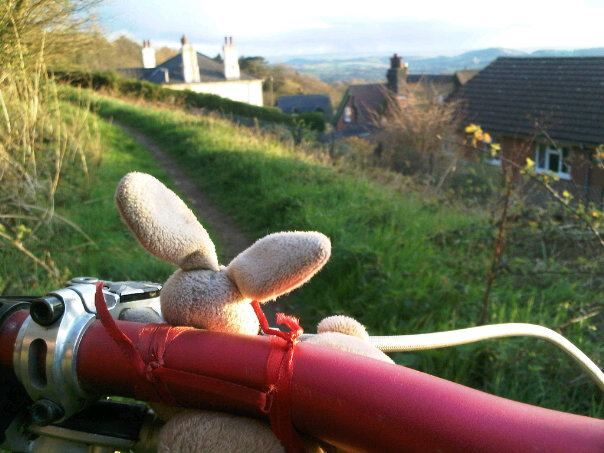 Thursday
- Pouring with rain, ankle still not 100%, and leading 'ladies day' to which I knew no-one would turn up. 6:50 pm I headed out and sat in the bus-stop at the meeting point shivering....just as I decided to call it quits the rain stopped and I made the most of the evening...two trips over the beacon in the most gorgeous sunset. Crappy phone pic, but at least you can get a taste of how gorgeous it was!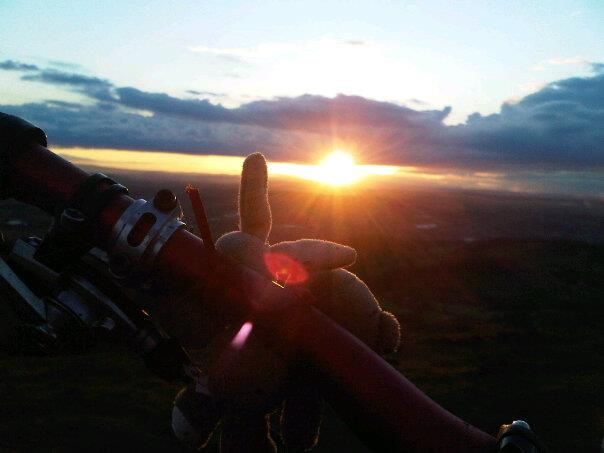 Friday
- rest.
Saturday
- Ribbesford
Had to stay close to home as the OH was on call for the weekend. So headed up to ribby and met up with Johnstuff for some boingy fun. I was shattered, don't know why tbh, just one of those days (as was ok again by Sunday) but still had lots of fun. Made me realise just how far my riding has come on when I can ride trails like rib-tickler even on a tired-day! Got some cool pics n a bit of video:
Johnstuff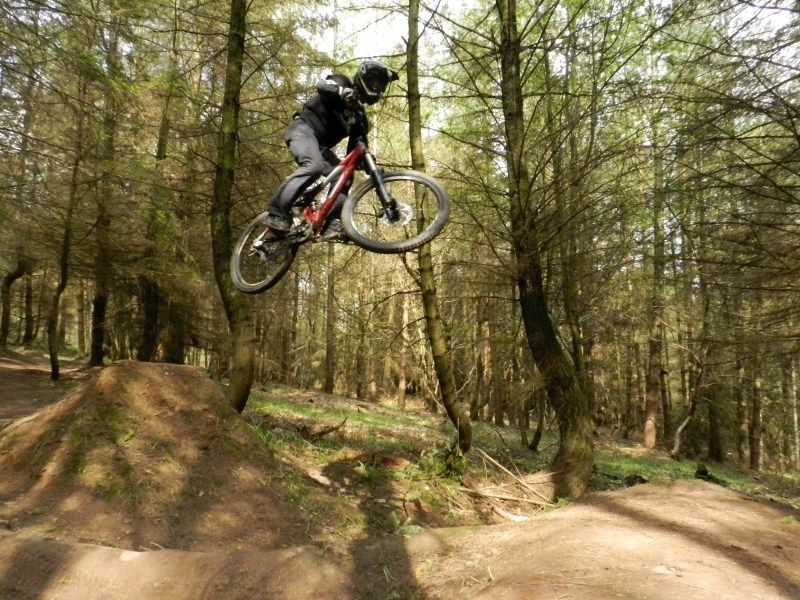 Moi
Video the OH put together:
[youtube]http://www.youtube.com/watch?v=e1So89te8cg[/youtube]
Sunday
- MB Swindon Ladies day at the FoD
What a brilliant day! Sunshine, great company, chilled pace - welcoming for all abilities. These ladies days are just fab for bringing out the best in people and seeing smiles all round
This is my friend Jen who is 7.5 months pregnant, and still riding....none of those 'sitting on the sofa cos I'm preggers' excuses from her. *respect*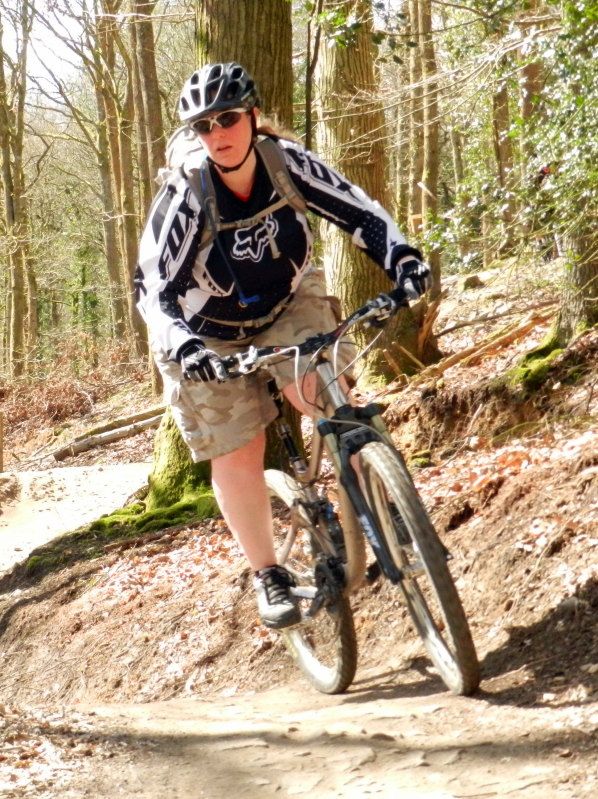 I also took the HT on the DH runs, which was, ahem, interesting. Raising the bar certainly got me HT practiced again in a very short time! Felt properly comfortable on it by the end of the day which is really the first time since building it back up. Gawd I love riding the HT on descents, it's just sooooo much fun and sooooo much challenge.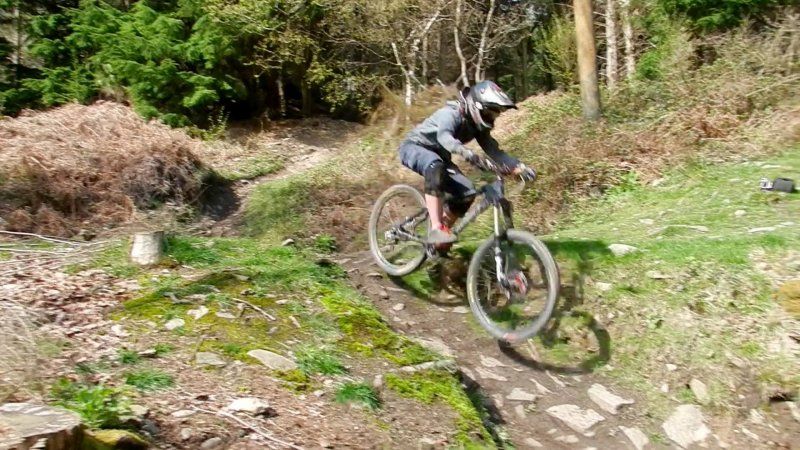 Here's a wee edit of some head-cam - as you will see, a wide range of levels, but everyone is having a good time and that's all that matters!
[youtube]http://www.youtube.com/watch?v=kSi6ZSqHlP4[/youtube]
Monday
- squat day at gym. Lots of warm ups then 5x5 on squats followed by chins, lat pulls n abs.