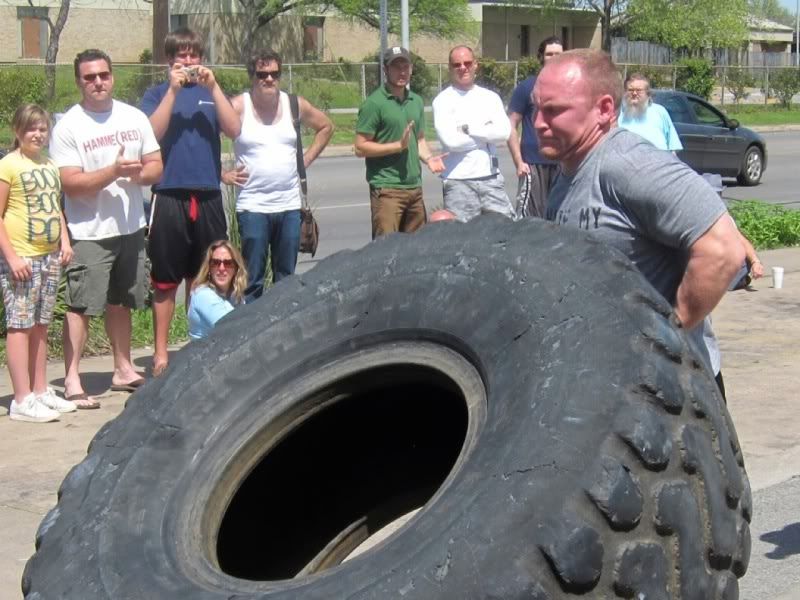 (I'm in the green shirt in background cheering on a local from my gym)
http://hydeparkgym.com/photos?album=1&gallery=18
My local strength gym had an event in March, called March Madness. it consisted of cleans and tyre flips. It was really fun to witness.
the big tyre was 600 lbs, and was flipped a totaly of 13 times I think.
click the link to see pictures.
I did not enter the comp, but I do plan to next time around.
and I love my gym. lots of powerlifters and strongman. the gym has that raw hole in the wall feel, small, friendly, with intense training going on. and its catered towards strength athletes with real wide bars, yokes, stones, tyres, etc.