Sunday
Downhill day! I spent a fair bit of time getting some tuition from a riding buddy. It's really made a huge difference to my understanding of body positioning on the bike...when you first learn everyone tells you to 'get your weight back' as soon as you start descending. But, in fact, this can have an adverse effect on the handling. Hopefully I will be able to put into practice some of the tips he gave...eventually. At the moment though, I'm just waiting for the snow and ice to melt. Unlike the guys, I really don't like the unpredictability of the white stuff too much, it makes me supernervous!
Still, got some great pics on Sunday and got to ride with another vegan (Johnstuff from here)
Here's a couple of the better ones.....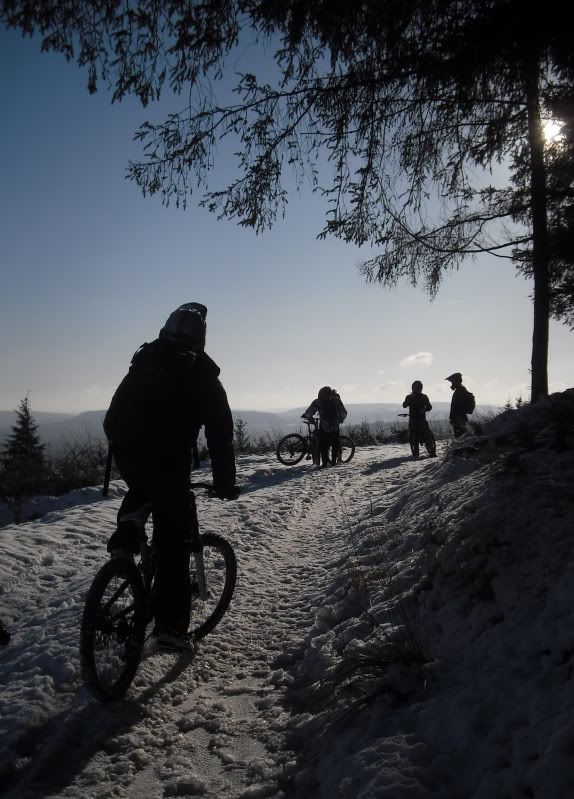 Johnstuff cornering....
On the whole, thought, it mostly felt like there was heck of a lot of pushing, snow seems to make everything twice as hard. We're just a big bunch of wuses in the UK when it comes to the white stuff!