So, another update.....
Knee was badly infected and I have been on antibiotics for 3 weeks to try and clear it. Last tablet today.....fingers crossed it doesn't flare up again! In better news, there is no structural damage and I can use the knee fine for riding/walking now. Just building back up slowly at the moment, but all good so far.
In fact, so good I ended up racing the SW Champs at the weekend....
It wasn't as enjoyable as either Plymouth or the FoD race before - and you know why? Because I really wanted a win and it put a lot of pressure on. So much, in fact, I crossed the start line on my first run and went straight into a tree
What a donut!
However, despite the crash, I still came in just a second off first place i the first run standings so I knew I could take it if I was steady on my second and absolutely did not crash. Not too steady though, as there was another lady there who I knew was good, not as quick as me on a clean run, but certainly quick enough to beat me if I made even a little mistake (she had also crashed on her first run). The rest of the competition was also of a good standard and there was a fair few ladies there for once....so the pressure was properly on
As it was, I managed a steady, but clean run and did take the win with a fair bit to spare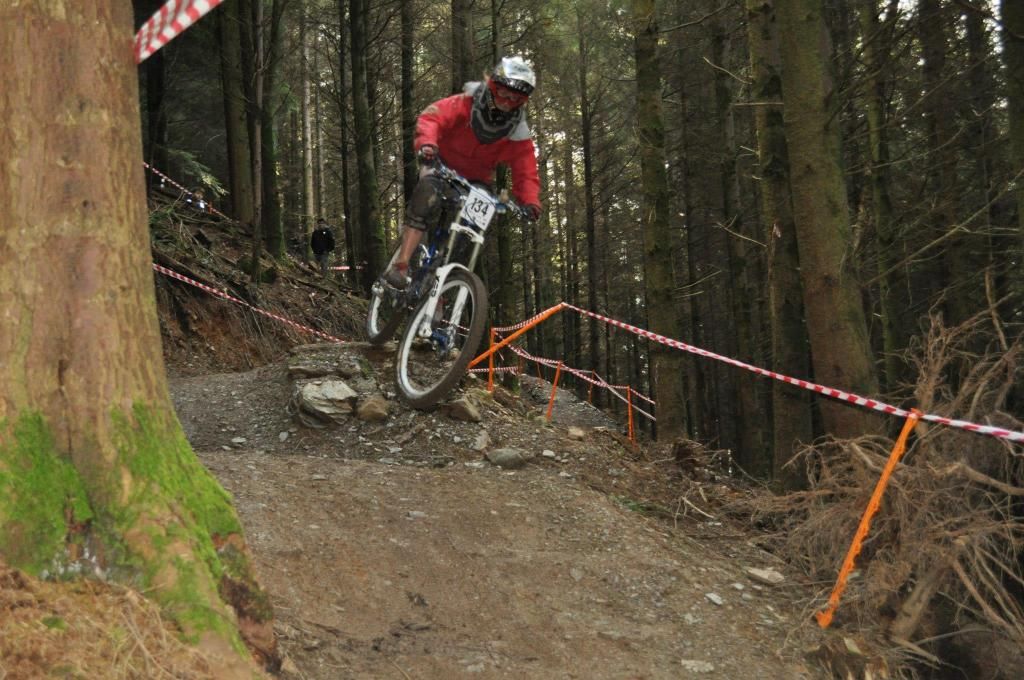 Results here:
http://www.rootsandrain.com/race1444/20 ... ategories/
Better photo here:
http://www.rootsandrain.com/photos/392567
The reason I wanted the win so bad? Because I knew it would give me a little more 'asking' rights for sponsorship for 2013. This racing marlarky - it's very expensive.....and I'll be happy with any help I can get. So I contacted one of my favourite local companies and am waiting to hear whether I've been selected. I'll find out next month. There is a lot of competition so for sponsors so I'm not holding my breath, but fingers are definitely crossed!
As it is, with DH going pretty well. Which is a good thing as the planned mileage increase to do a 24 hr race is never going to happen. What with work, injury and life in general I just cannot seem to get on a good training run.
So, I am going back to what I am best at - DH and the associated training. With a bit of extra pedalling for fun.
I really am going to start this training log up again and try and stay on top of it, this time. Kick me if I don't post, wont you?