after all the talk at vfw austria, i decided to prepare my first homemade seitan. i followed the guidelines of this lady ...:
[youtube]http://www.youtube.com/watch?v=j7_bNpSS9xg[/youtube]
... but i didn't put any nutritional yeast. the spices i used were: black pepper, curry, ginger. i also minced together and added sage, rosemary and garlic. i used water and normal soy sauce.
the only problem i had was with the too much water i poured. i had to add more flour to reach the right consistency, but that was all.
i cooked the pieces of seitan in a broth i made with onion, garlic, carrots, celery, soy sauce and oil ... and water of course!
this was the result ...: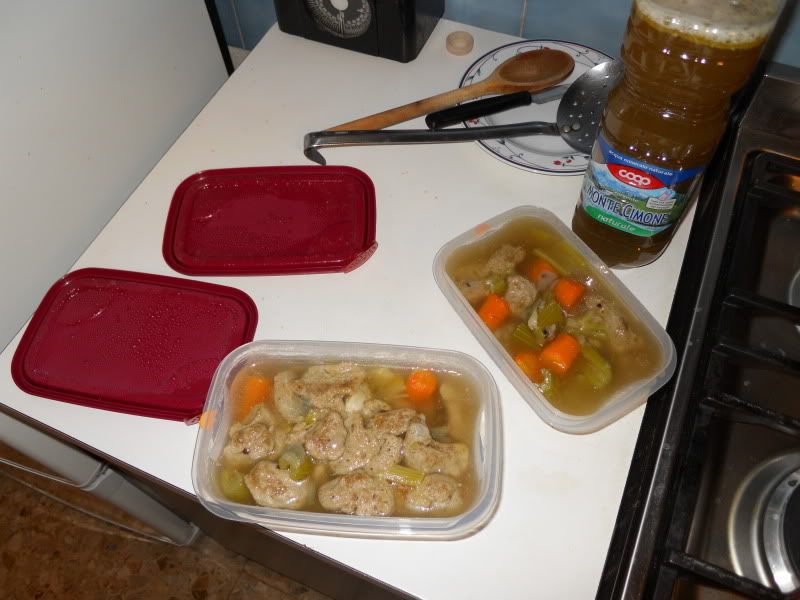 ... i saw another video where a girl said you can conserve the seitan in the fridge for up to 10 days if you leave it soaked in the broth you have used for the cooking. so that's what i'm doing, even if i guess i'll eat it all in a couple of days: that's the quantity from more than 1kg of flour!!! i'll use the remaining broth to cook some pasta or rice tomorrow.
i reheated the stuff with olive oil for dinner ...: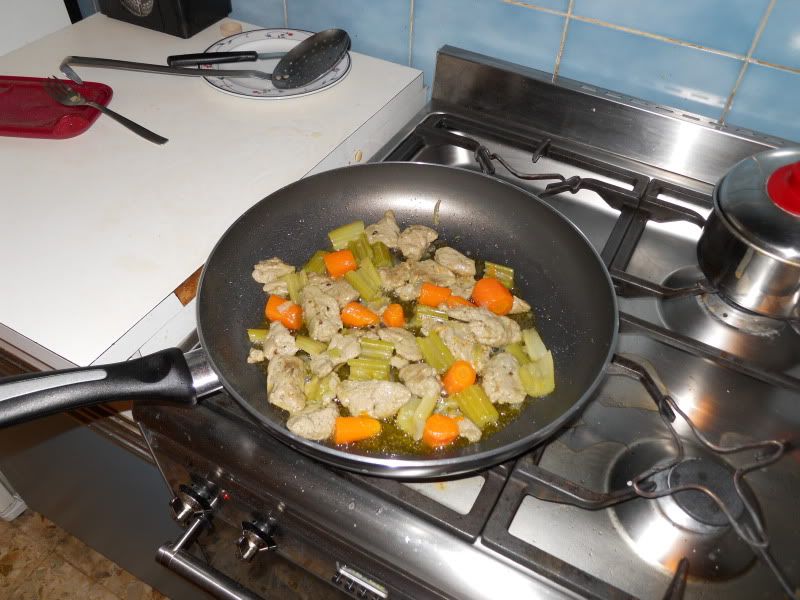 ... the taste is not bad at all, not worse than any other fluffy seitan i got from the shops. but that's not the kind of seitan i prefer. the firmer kind of seitan is what i'm looking for, so i guess i'll have to try a cotton cloth to hold the seitan tight while cooking next time ... if that's the way it's supposed to be made.