Volunteers needed for the West Midlands Vegan Festival in Wolverhampton on the 29th October. £4 meal voucher included and a chance to help an event which educate's and inspire's the public to an ethical lifestyle for all!
Please pm me in you're interested!
Thank you
oops if this has already been posted...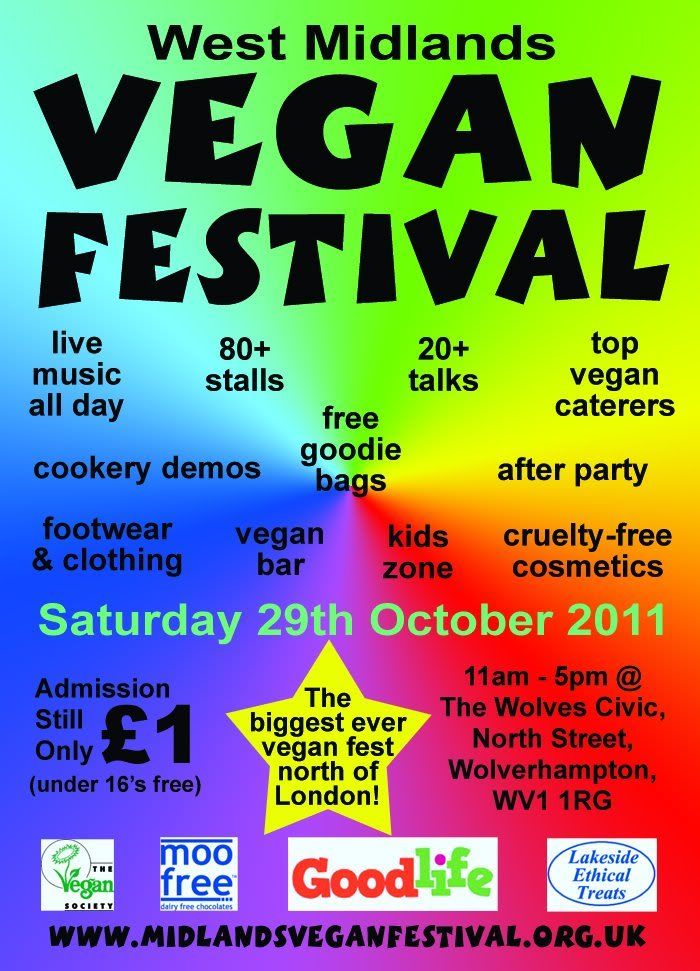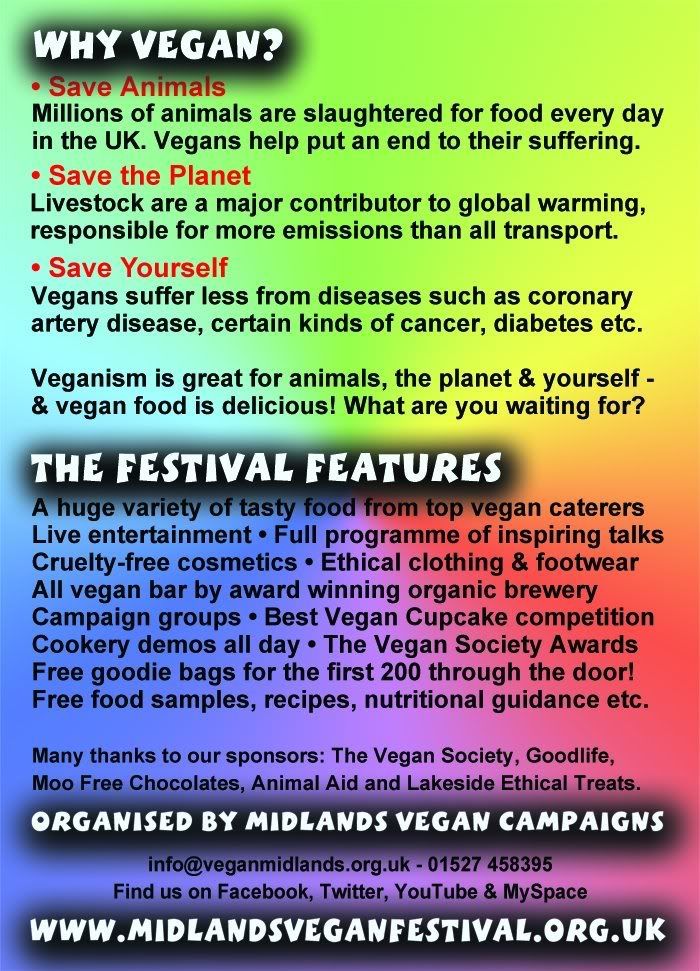 http://www.veganmidlands.org.uk/festival/